Expansions ovens are rotative oven employed in the expansion of electric motor casings and in treatment of components such as bearings, gear wheels and others.
The oven allow to have a uniform expansion without damaging the material and working in a simple and safe way.
They mainly consists of a single or double rotative basket controlled by a worm gear box placed under the baskets.
Heat comes from a gas burner (natural gas, propane or diesel fed).
Temperature and time of the cycle depend on the dimension and the weight of the material to be treated and they could be adjusted thanks a thermoregulator placed on the electric control panel.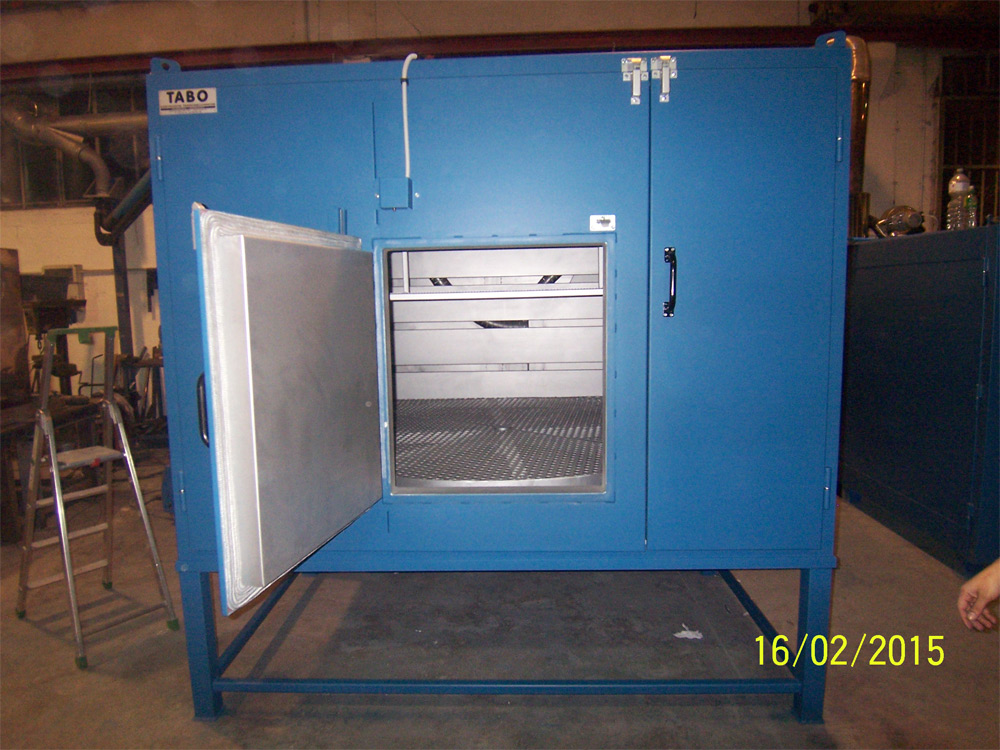 Door can be manual or pneumatic. These ovens could also be used for special applications where it is necessary to expand or heat particular materials.
Ovens are supplied fully assembled and tested; they are built in compliance with the European regulations in force.