Accessories and impregnation tanks
These tanks are employed in order to paint through immersion windings of motors/transformers which are placed in suitable baskets. The lower part of the tank could contain from 400 to 2000 liters of paint and resin.
Paint come up on the upper part thanks to compressed air. The dimension of the tank depends on daily production, dimensions of the pieces, weight of the material.
The tank is composed by:
Electrical fan for elimination of fumes and cool pre-drying
Pressure gauge for the connection with compressed air plant
Valve for the discharge of the paint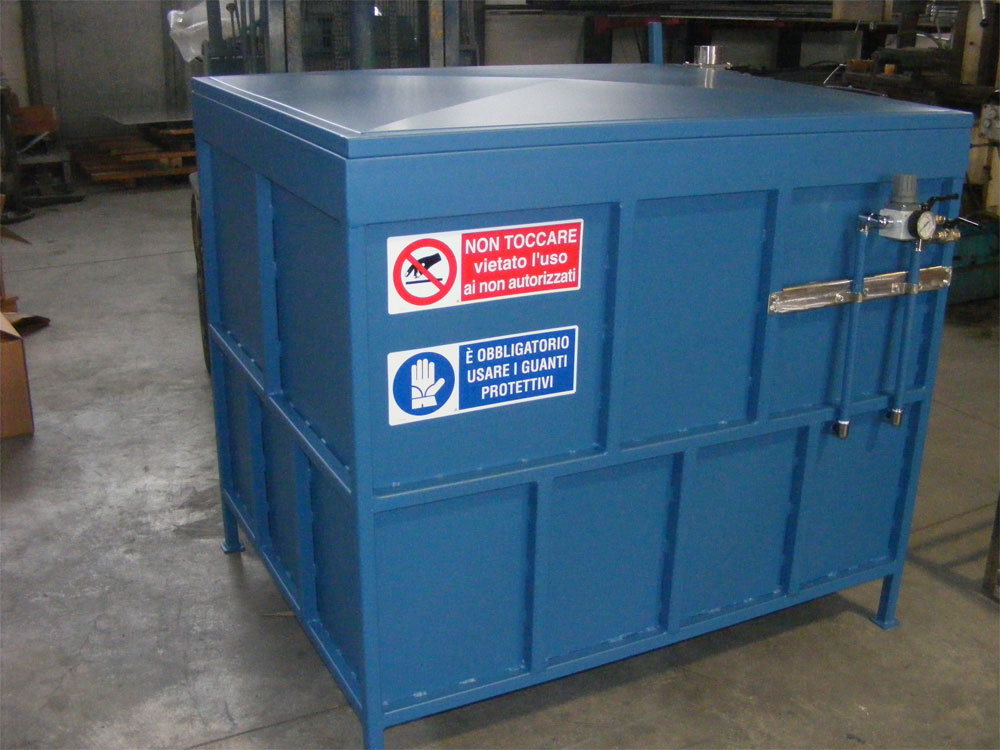 We can design special tanks according to different needs. All tanks are supplied tested and with their use and maintenance handbook in compliance with the European regulations in force
Special Tanks.
We could supply also special versions of our tanks able to follow every single need of our Customers.
Baskets.
Baskets are used to contain motors and transformers; they are supply as accessories of ovens or tanks and are desing and products according to the weight and dimensions of the material.
They can be supplied made of painted iron or stainless steel.
Trolleys and oven racks.
If needs, TABO is able to supply trolley and/or oven racks where it is possible to place baskets or directly the material that need to be put into the oven. All trolleys are design considering capacity of the oven and dimensions of the material and could be supplied made of painted iron or stainless steel.